I know it's a long post but please try to stick with it!!
First off I have a 4age 20v conversion with homemade frame running mini suspension components and 8.4" hubs
Over the last 12 months or so I have had ongoing issues with vibration through the steering column and having changed the bearings and CVs several times, had tracking, alignment and geometry setup many times, replaced the tyres (incase of flat spots) and had rims straightened I am still no further forward!
Initially the problem started gradually and would only occur at speeds over say 70MPH but now the steering vibrates from 40MPH and also feels to "bounce" when travelling very slow, maybe 10MPH, as if using oval rims!!
I am now very desperate
In a final attempt, I have concluded that the only thing left to replace are the hubs themselves. So I have built up some new hubs with brand new bearings, balljoints etc. and was going to refit swap them over at the weekend. However, when I took the old hubs off there were some significant marks on the CV joint shaft and the outer bearing.
I will now attempt to add pics!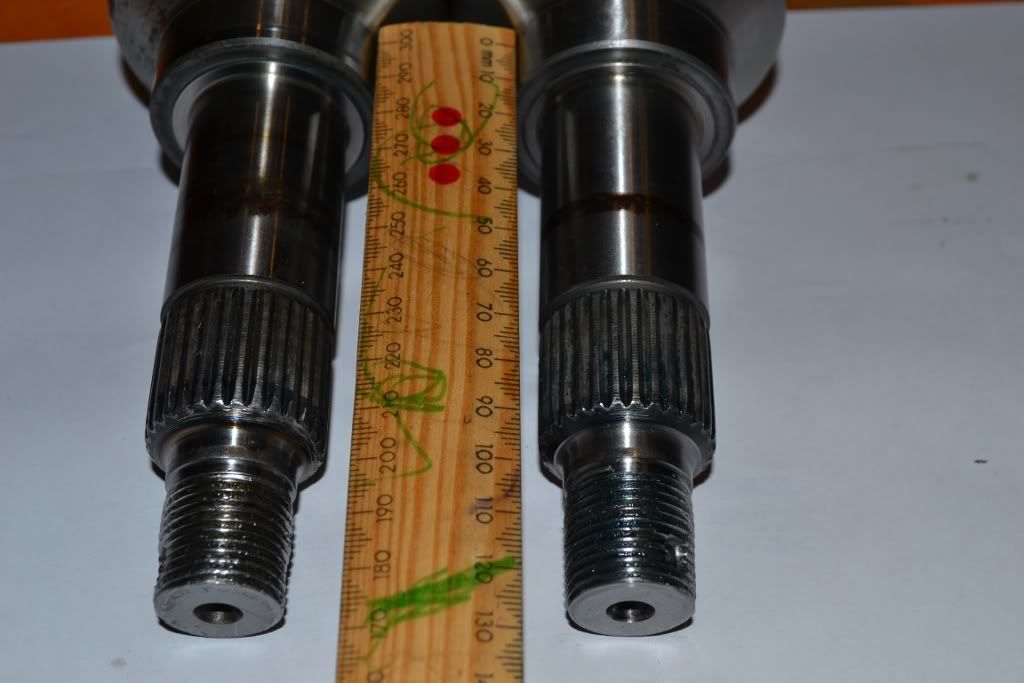 drivers side on left and passengers side on right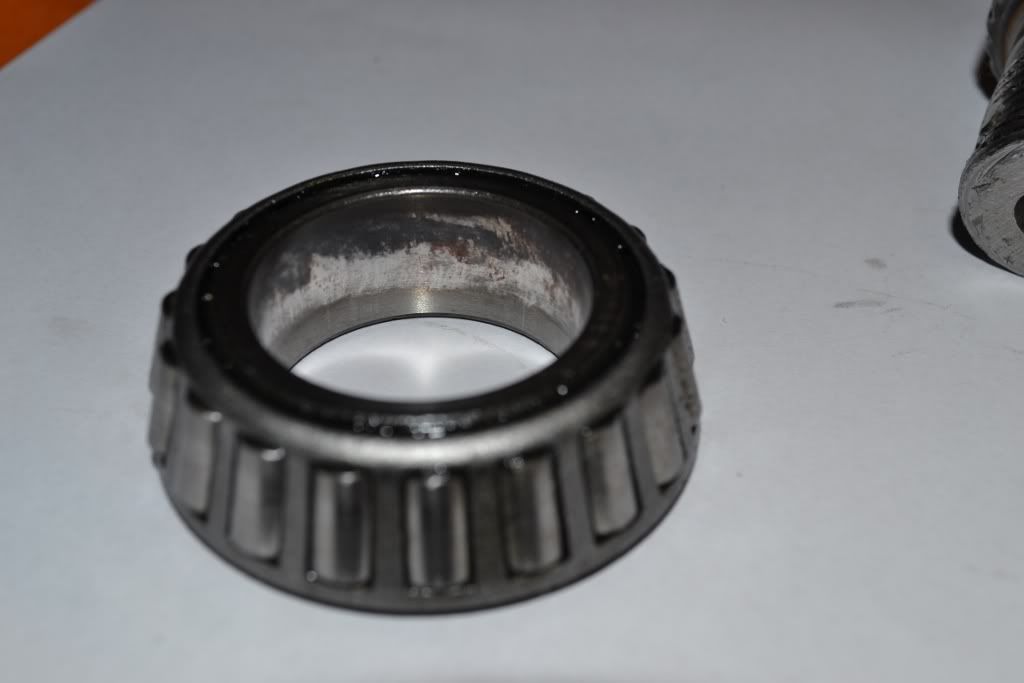 driver side outer half of bearing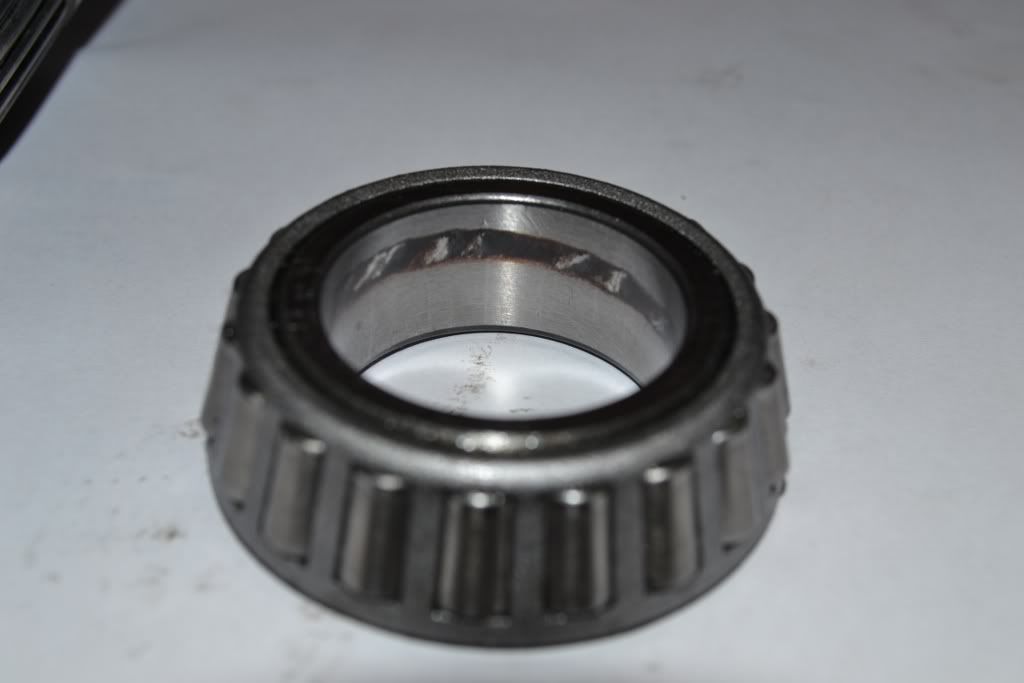 passenger side outer half of bearing
other pics available here
http://s1256.photobucket.com/albums/ii483/4agecooper/
My problem is, what is causing the markings and why. The marking on both the CV joint and bearing are not square which makes me think that somehow the bearing is not sitting flat, but virtually the same on both sides??
When assembling these bearings previously I made certain that the bearing race was seated completely,placed the matching spacer in beyween the well greased bearings and added new CV joints. When assembling the hubs I torqued up using the "special washer" first, removed not and torqued up with split washer. Then went further to split pin hole. I think doing everything I was supposed to, to the T.
But alas still the same problem, even immediately after rebuild.
Is it possible that my hubs are damaged? And by the same amount?
I can only assume that the bearing are not sitting properly, which is A causing them to bind on the CV shaft and B allowing the bearings to move around in the race. But why?
Has any body ever seen this before or does anybody know where I could be going wrong?
Cheers for any help
DickyWhizz