Well it's been awhile now since I've posted any updates..... the motor is finally done and back home again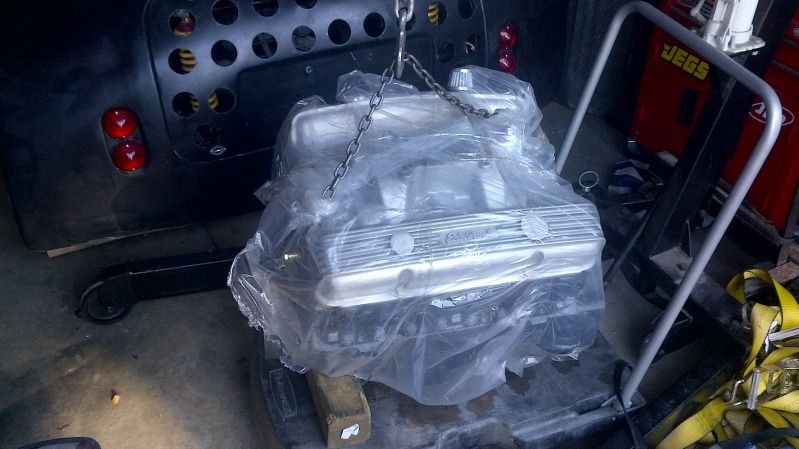 Had to shorten the timing tab to allow for the belt to wrap around the modified damper.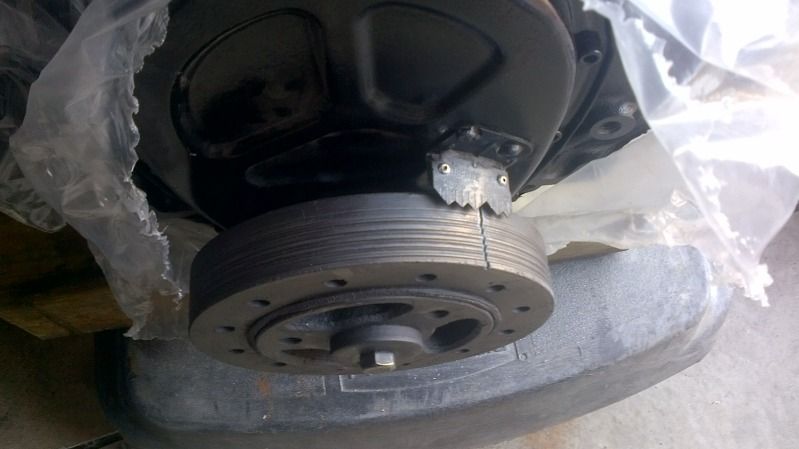 Got the motor in and bolted up tight, the exhaust is back on. Even bought a battery and put it in. The carb rebuild kit came in and a buddy of mine (who is a Holley master) is going help rebuild it.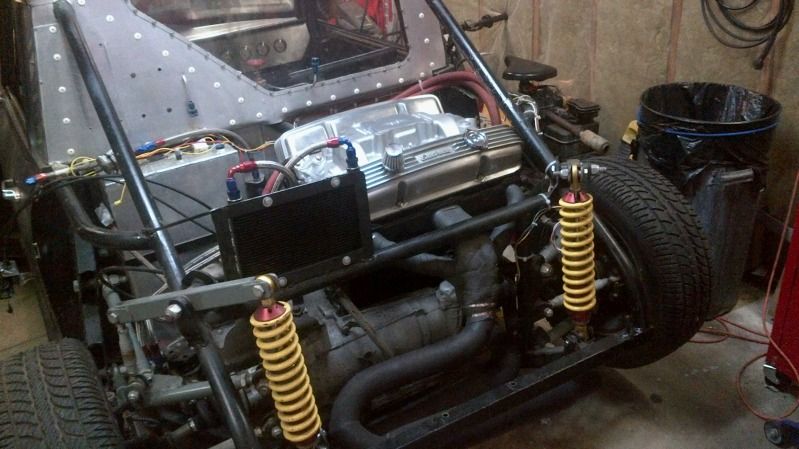 I also ordered a different remote oil filter relocation kit. The one the is currently on the mini has an alloy housing which has a reusable filter in it. I'm sure it will do the job fine but I would rather have a regular spin on filter on it for simplicity sake.