If it is a 3 wire coil you can do something like below.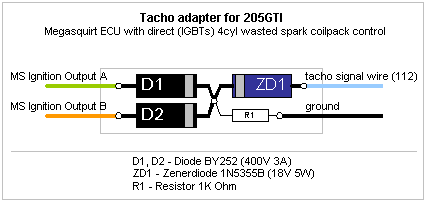 It takes the out put signal from the ecu to fire coils and combines them to give a regular tach signal.
It is what I will be doing but I currently have a ford coil and megasquirt.
Ben